Layton, UT – Sept. 12, 2023 – Young Powersports and the Young Caring for Our Young Foundation donated $20,000 and 400 backpacks filled with living essentials to the Davis Education Foundation at their Power Up Against Teen Homelessness event on Sept. 11 at Young Powersports XL.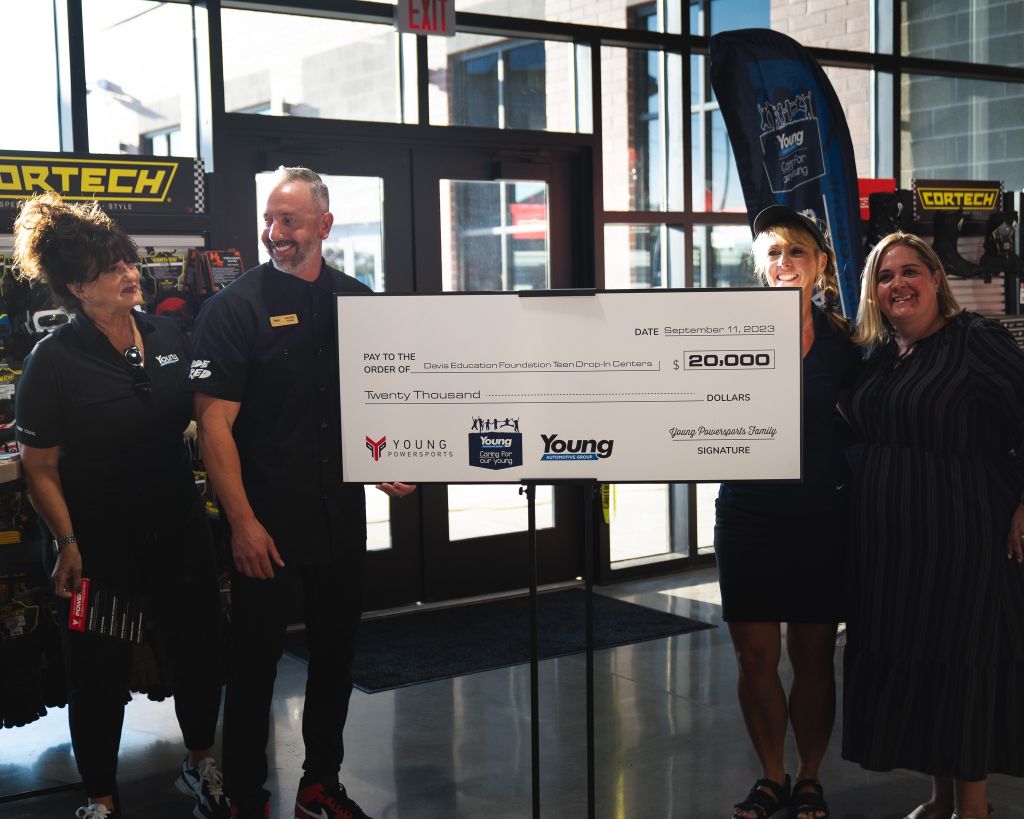 "As a group, we've pulled together and worked hard to make this event possible," Young Powersports director Jeramie Young said. "These donations go towards causes that we're extremely passionate about, and we're thrilled to help the Davis Education Foundation combat teen homelessness."
The event started with speeches from Young Caring for Our Young director Tami Olsen, Young Powersports service operations manager Jeramie Pulsipher, Davis School District teen center coordinator Jenica Whitworth and Centerville Mayor Clark Wilkinson. Other prominent figures like Diesel Dave Kiley came to assemble backpacks as well.
"I've known the Young's for a long time, and they've always cared more about other people than they care about themselves," Kiley said. "They reach out, they help everyone in need in all of these different places and they're good at it."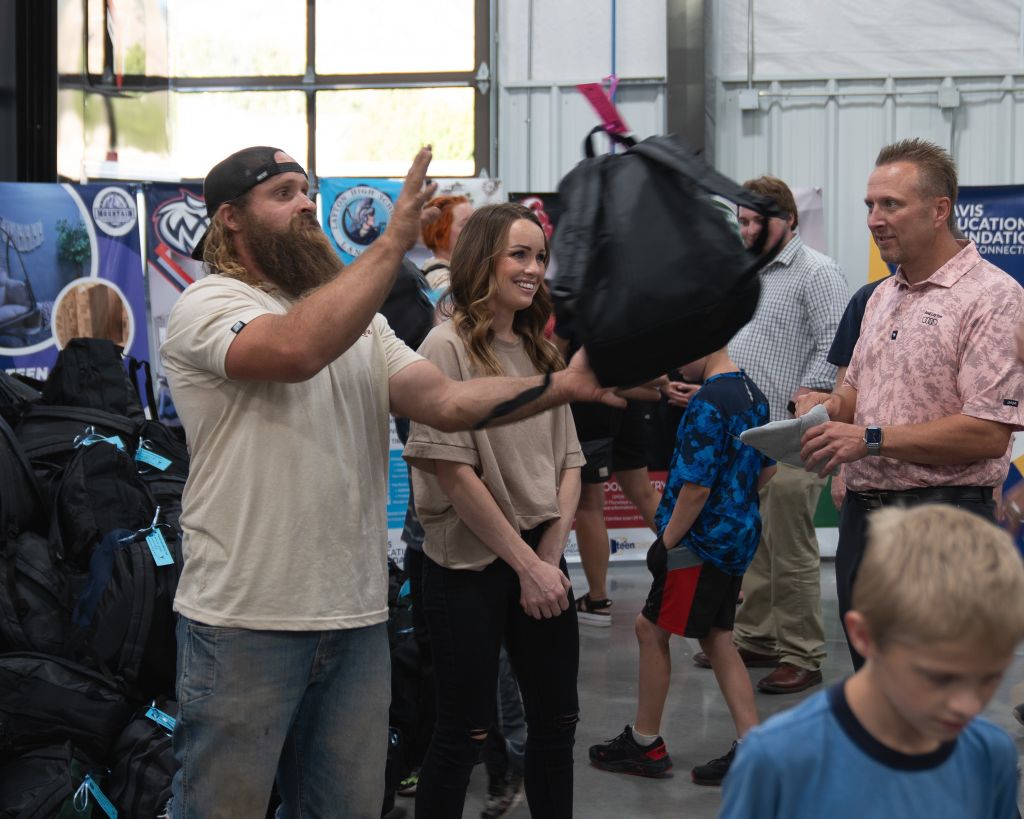 Davis Education Foundation director Jodi Lunt says that the money will be used to keep teen drop-in centers in Davis School District open during the summer months. The backpacks will also be distributed to drop-in centers in Davis County as well as to other education foundations in Ogden and Weber counties.
"As I looked across the hundreds of people here today, all looking out to make the life of a young person better, stronger and more safe, it shows what community really means," Lunt said. "I think the Young Automotive Group embodies what the word 'community' means."
Helping the 1,600 teen's experiencing homelessness in Davis County, drop-in centers provide students with access to food, technology, tutoring, showers and laundry machines. The Davis Education Foundation currently has centers located in Clearfield, Northridge, Layton, Woods Cross and Mountain High School as well as one in Renaissance Academy. Facilities in Viewmont, Syracuse and Bountiful High School are currently in development.
Young says that the group will strive to find ways to help open a center at every school in Davis County.
"We'd love to help get the Davis Education Foundation to 10 teen drop-in centers," Young said. "If we could get to where we're keeping every drop-in center open all summer long so that these kids have somewhere to go, that would be our ultimate goal."