Layton, UT – Sept. 9, 2023 – Supporting Head Start programs in Davis County, Young Kia and the Young Caring for Our Young Foundation hosted their seventh annual Stuff the Bus event on Sept. 9.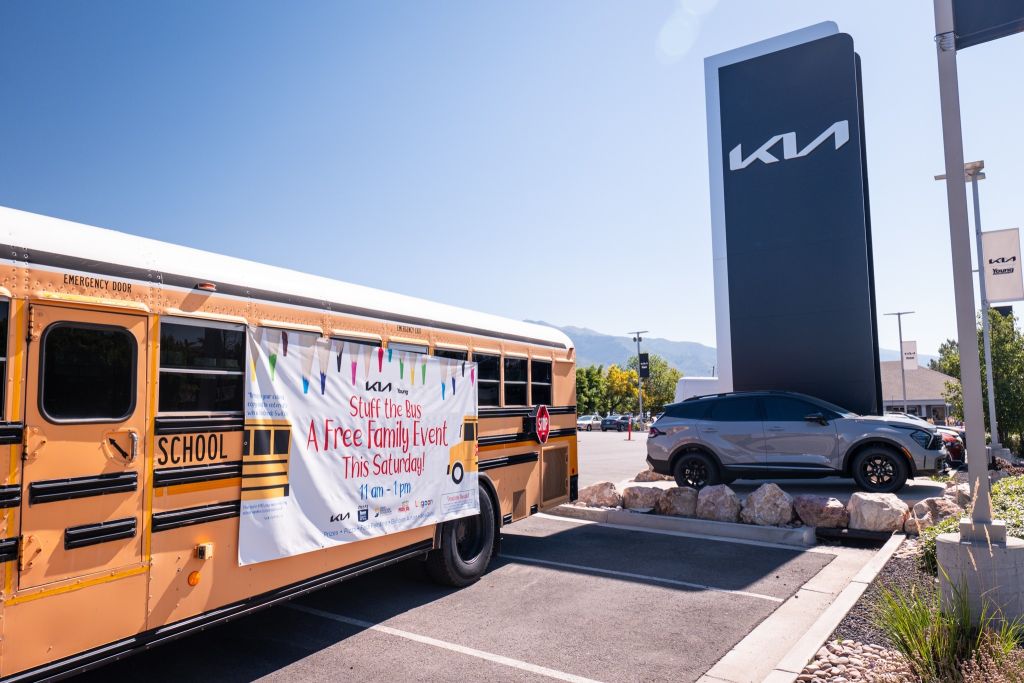 "This event is one that helps children start their educational journey on the right foot," Young Caring for Our Young director Tami Olsen said. "Head Start is such a needed program, and we're passionate about providing children with the resources they need to thrive both in the classroom and before they start school."
Held at Young Kia's dealership at 11am, volunteers donated preschool learning materials. An event with face painters, games and balloon artists, children also had the opportunity to participate in a coloring contest for a chance to win a Nintendo Switch. For every entry, Young Kia donated $5 on top of the $10,000 that they donated to the Davis Education Foundation in support of Head Start programs.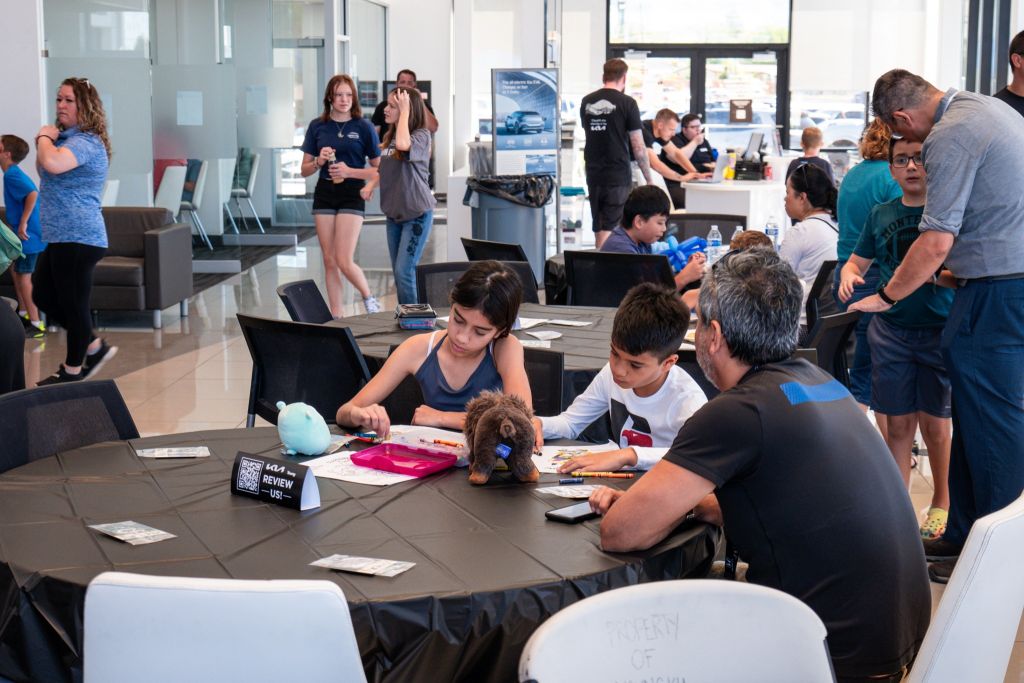 "We've been doing Stuff the Bus since 2016," Young Kia's general manager Dallin Breshears said. "It's an event that not only provides us with an opportunity to give back, but also helps us improve our store's culture. Everyone who helps with an event like this leaves with their heart touched, and it's a reason we love holding events with Young Caring for Our Young."
A federally-funded program, Head Start provides free preschool education to students from low-income families. Children from Davis County must be 3-4 years old and enroll before Sept. 1 to be considered eligible.
"We're so grateful for the phenomenal volunteers who've helped us make this event great," Olsen said. "The spirit of giving in Davis County is tremendously strong, and our hope is that the people who helped us make an impact today enjoyed Stuff the Bus as much as we did."
Both Young Kia and Young Caring for Our Young plan to hold Stuff the Bus in 2024.