Layton, UT – July 17, 2023 – The fourth winner of the First Responder of the Year award, officer James Williams of Ogden City's Police Department received a one-year, all-expenses paid lease to a new 2023 Ford F-150 Lariat from Young Ford in Ogden and the Young Caring for Our Young foundation.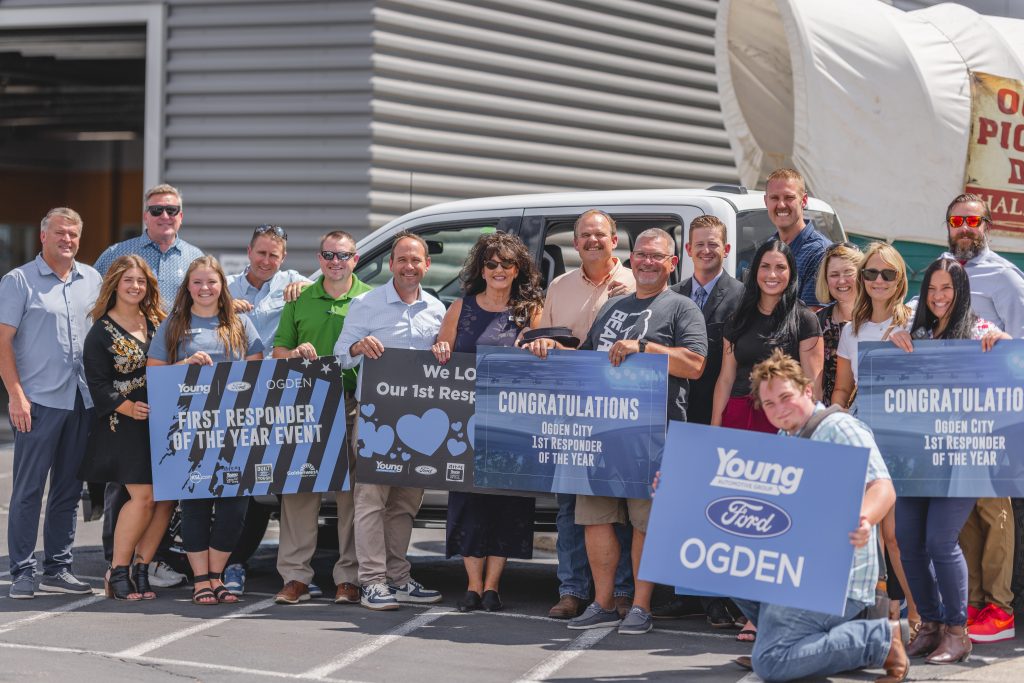 "I am blown away by how beautiful this truck is," Williams said.
Police officers and firefighters escorted members of the Young Automotive Group and Goldenwest Credit Union on a brief parade route that ran from 22nd street to Young Ford Ogden. At the dealership, Ogden's chief of police Eric Young had a child randomly select Williams' name out of a police hat.
"I was telling one of my buddies when I first got here that I never win anything," Williams said. "I turned around and he's standing right there and he just goes like 'are you kidding me?'."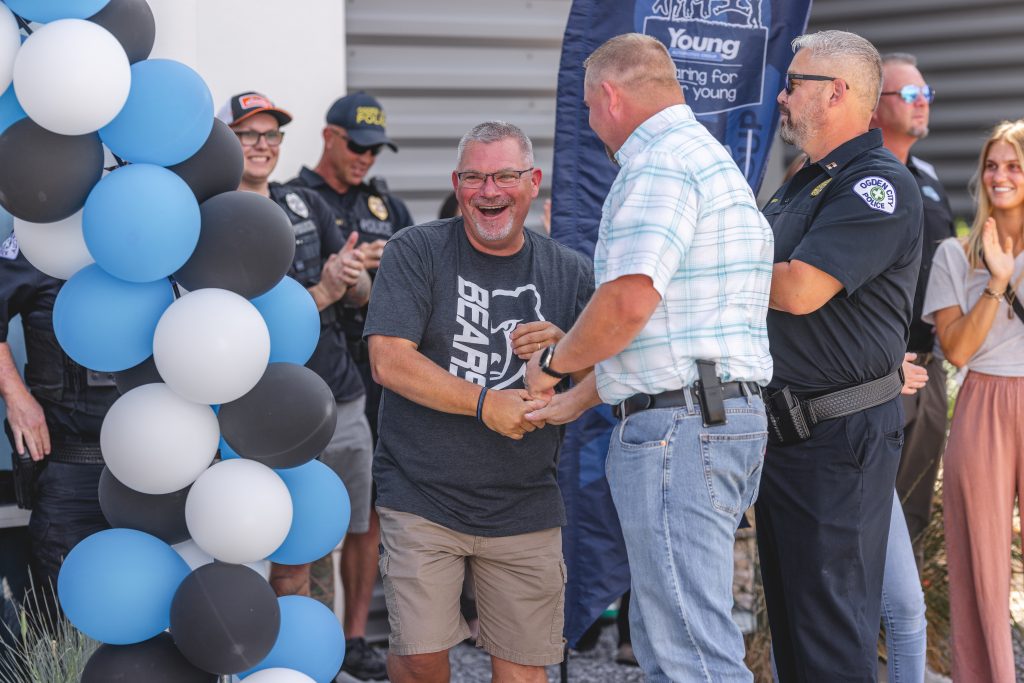 Goldenwest Credit Union added to Williams' award by paying for one year of insurance. Young Ford in Ogden also provided the officer with a gas card that covers one-year of use.
"It's an honor to help giveback to first responders in this community," Holt said. "They do so much for us on a continual basis and are one of the reasons why Ogden is a great city to do business in."
Williams has been a member of Ogden's police force for four years. Serving as a school officer at elementaries and junior highs, he currently has three college degrees in criminal justice and is looking to obtain a doctorate.
"I love working for Ogden police department," Williams said. "From the janitors that mop our floors all the way up to the chief of police, they're all professional and they just treat us with the utmost respect."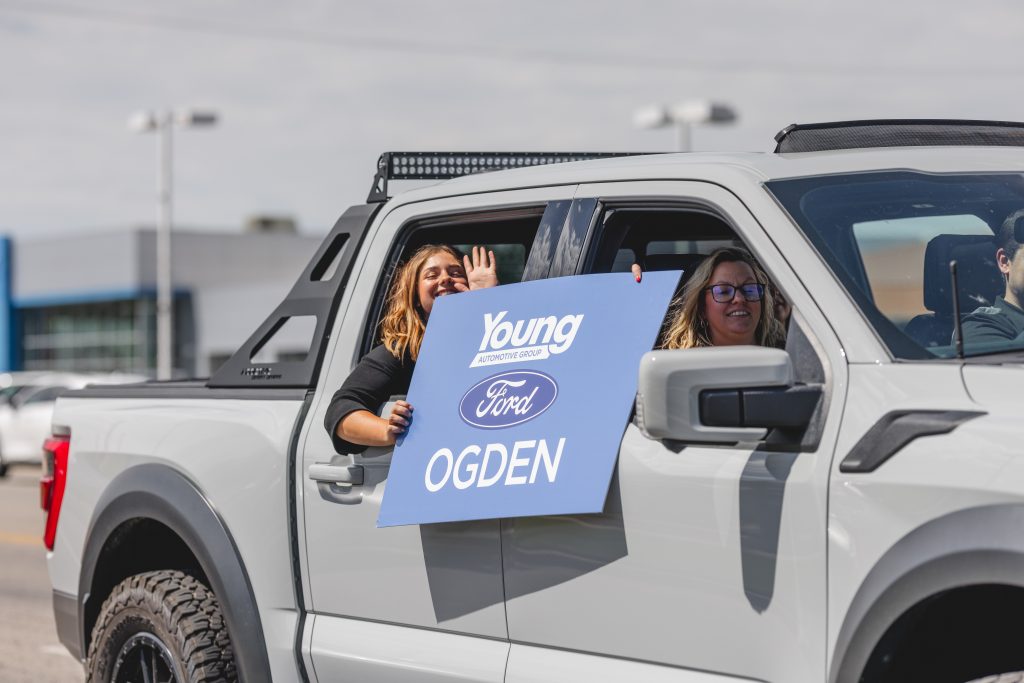 An award that alternates between police officers and firefighters by year, Young Ford in Ogden and Young Caring for Our Young will award a firefighter in 2024.