Layton, UT – June 12, 2023 – Entering the Layton dealership with a giant check, America First Credit Union donated $50,000 to the Young Caring for Our Young foundation at Young Kia on June 12 at 2pm.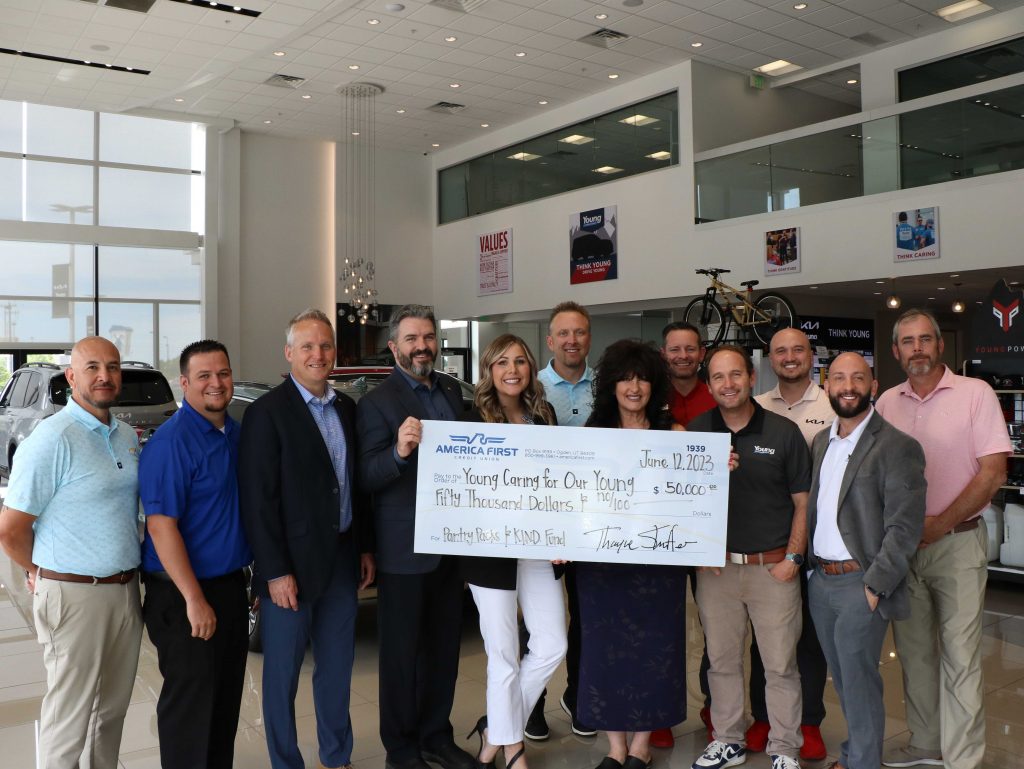 "It's an honor and it's a privilege to be able to have people come together to help," America First's director of public relations Dave Nellis said. "On behalf of America First, we're grateful to be a part of that great partnership with Young."
Young Caring for Our Young director Tami Olsen says that America First's donation will be used to produce 15,000 pantry packs. The remainder of the contribution will help create an app for the foundation's KIND fund, improving the program's efficiency as it takes on a tri-state reach.
"It's fantastic to have a partnership with America First," Olsen said. "They've been a great business partner for the Young Automotive Group and a great partner for the foundation. They're people that want to make a big difference."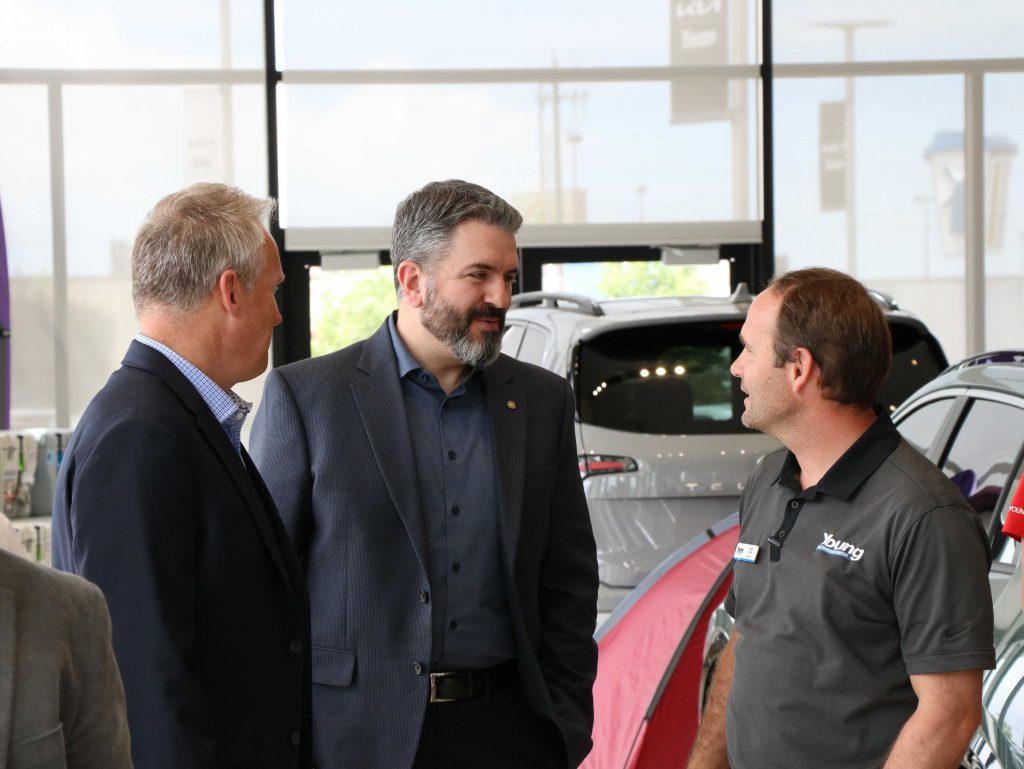 One of Young Caring for Our Young's key partners, America First has participated in multiple events held by the foundation, including Ogden's teacher of the year lease giveaway last month. Nellis says that the credit union and foundation share values, which has helped develop a relationship that's dedicated to a greater good.
"There's just such a great alignment with what we believe in," Nellis said. "It's easy for us to partner to make good things happen. We have several initiatives and we love to help out where we can in the community."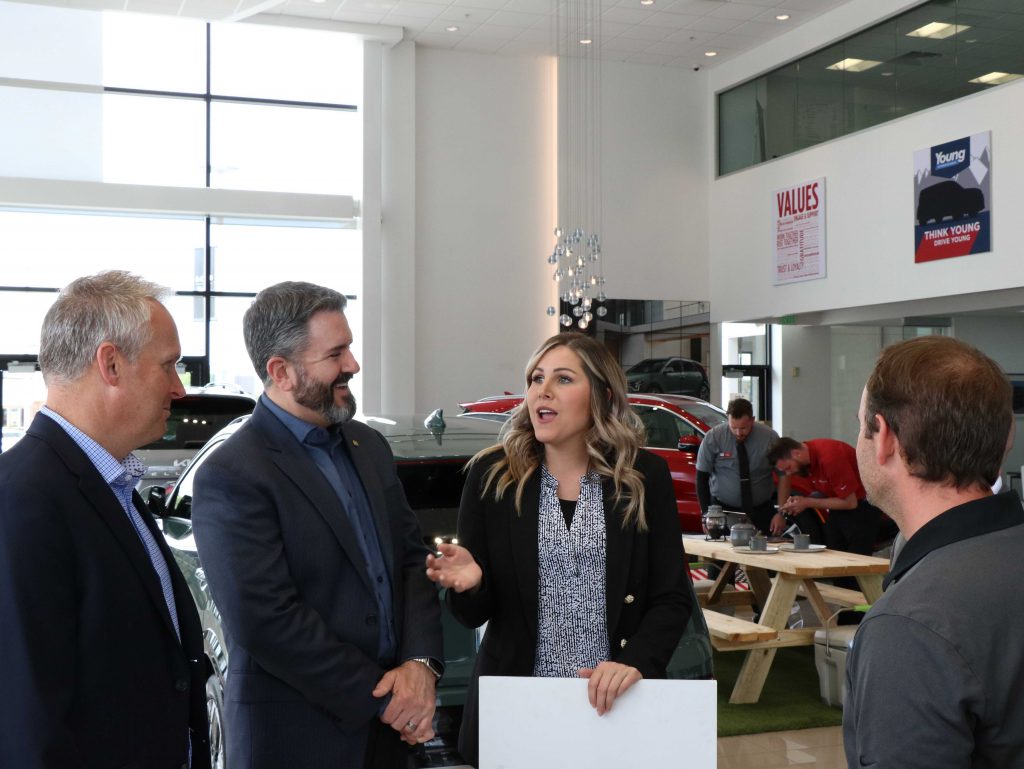 Young Caring for Our Young introduced the KIND fund at the beginning of 2022. Standing for "Kids in NeeD," the KIND fund helps educators assist students that are dealing with financial hardships. Teachers are able to request aid from the KIND fund by identifying an individual at https://thinkcaring.org/kindfund/. After, a KIND fund volunteer shops for the student using a $150 gift card that's been provided by the foundation.
Olsen says that the KIND fund's app will be able to take donations and requests. It will also provide educators with status updates from the volunteer.
Since its establishment, the KIND fund has helped 1,800 students throughout Davis, Weber, Ogden and Cache Counties. Young Caring for Our Young plans to expand the fund's efforts into Idaho's Cassia, Minidoka and Bonneville Counties as well as Missoula County in Montana.