Ogden, UT – May 26, 2023 – An unforgettable end to the school year, Mound Fort Junior High School teacher Levi Andersen — who won Ogden School District's teacher of the year award — was surprised with a free, one-year lease for a new Mazda CX-9 by Young Mazda of Utah, Young Caring for Our Young, Mazda North America and GoldenWest Credit Union.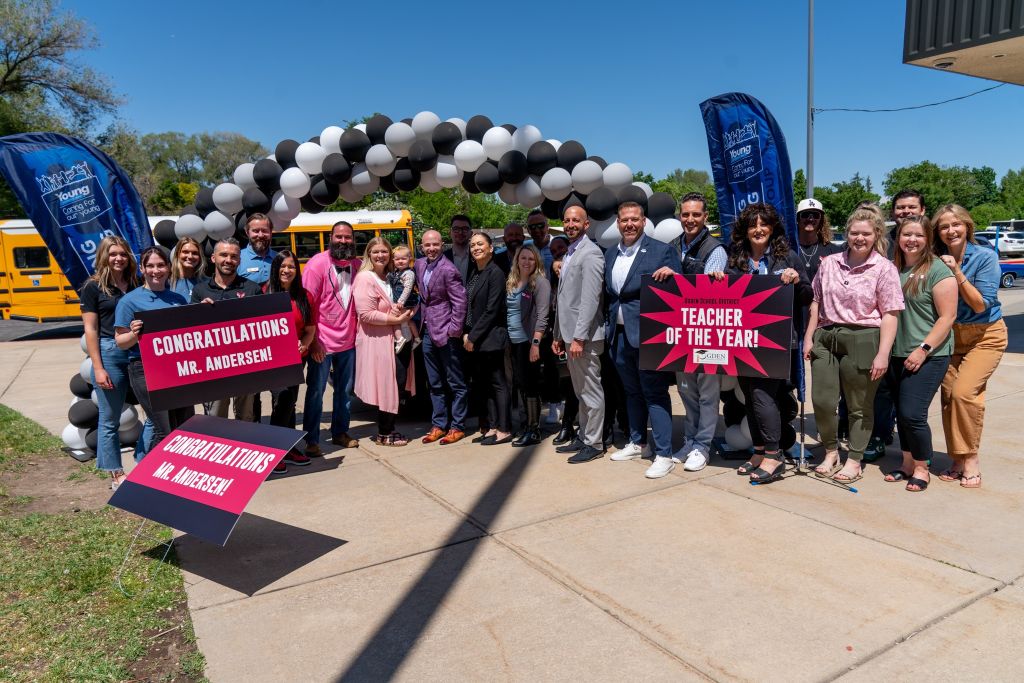 "When they announced him as teacher of the year, I don't think I've been in rock concerts that were that loud," Young Mazda's general manager Ryan Albert said. "This is an individual who is on every committee he can be to help the community and kids."
Andersen was invited to the stage during the school's end of year assembly, where he was joined by Albert. Albert first asked students who felt they'd been impacted by Andersen to stand. After, Albert pretended to look for something, emptying his pockets and handing items to Andersen. Taking the items back, he left a car key in Andersen's hands.
Behind the two, a screen showed Jared Price, the sales director for the Young Automotive Group, standing in front of the CX-9 outside of the entrance to the school. As students screamed, Andersen turned, dropping to his knees upon seeing the vehicle.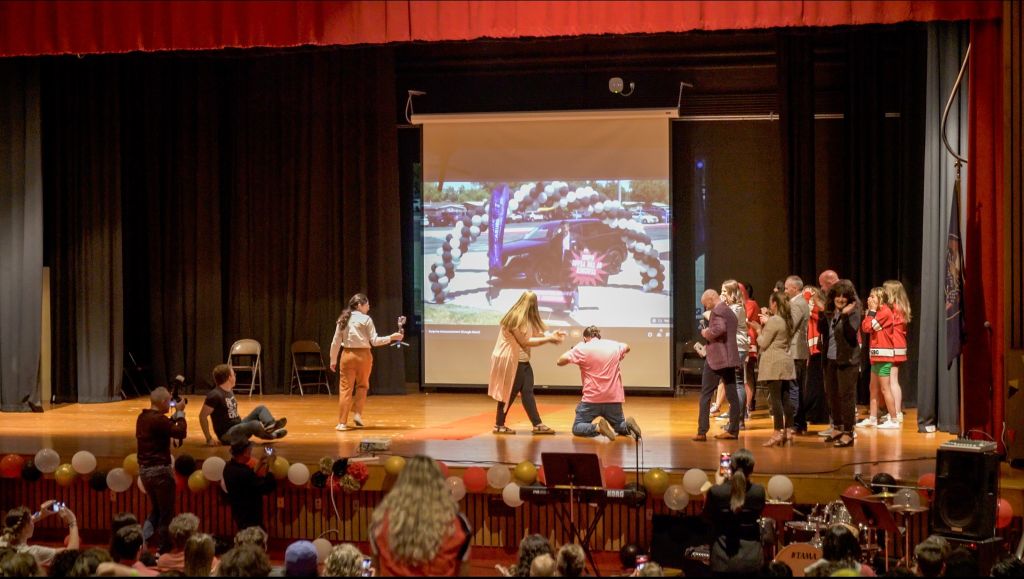 "When I turned around and saw that they were giving me a car, I was kind of confused and then I just couldn't believe it," Andersen said. "To be able to have this is amazing. I'm still in shock right now."
A ceremony that's been held for years in Davis School District, this was the first time the award and giveaway had been done in Ogden. Andersen, who's been a student government advisor and history teacher for six years as well as the school's softball coach, was nominated by his peers for the award.
"It's so important to be able to reward our teachers that go the extra mile with something like this," assistant superintendent Chad Carpenter said. "They work so hard and often it's for very little, so anything we can do to help enhance their life is really special."
Andersen was also gifted with free gas and insurance for a year. An avid camper, he plans on taking the vehicle camping over the summer.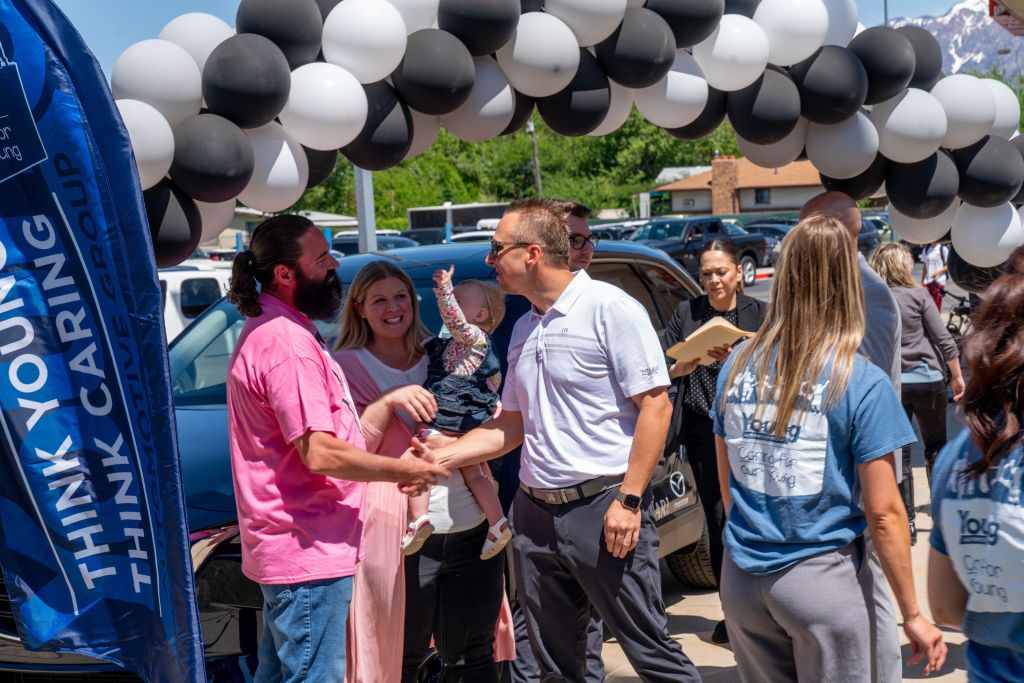 The Young Automotive Group and Young Caring for Our Young were Ogden School District's partners of the year for 2022-23. Albert, Carpenter and Tami Olsen, director of Young Caring for Our Young, said they plan to continue holding events like this in Ogden.
"There's a lot of work that goes into events like this, but at the end of the day, it makes it all worth it for that 15-20 minutes," Albert said. "It makes you want to jump right back in tomorrow."